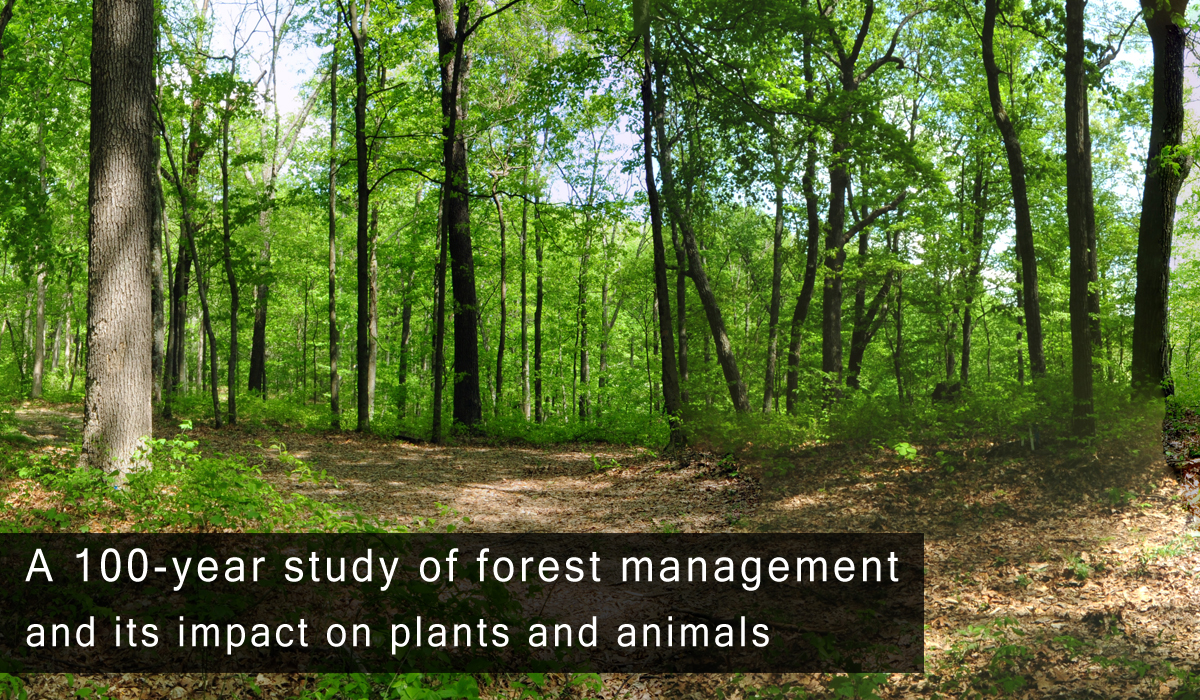 Project Overview
An overview of the problem and the HEE goals and objectives.
Research Activities
The various research projects taking place at the HEE.




People
The researchers and staff operating the HEE.
Partners
The partnering organizations that make the HEE possible.
One of Indiana's most beautiful spring ephemerals is blooming in the southern part of the state! Trout lily grows in colonies that can be decades old, and individuals only bloom after several growing seasons. If you're in the forest this week, keep an eye out for these beauties!
Throwback Thursday: Some of the beautiful wildflowers we have seen out in the woods this time in past years! A Fire pink and yellow lady's slipper orchid 🙂
2
Now that the weather is getting warmer, more snakes are out and about. The ring-necked snake and worm snake pictured were under cover boards, and this black rat snake was hanging out near one of the grids today.
3
Load More...
The Hardwood Ecosystem Experiment is made possible by the following partners: