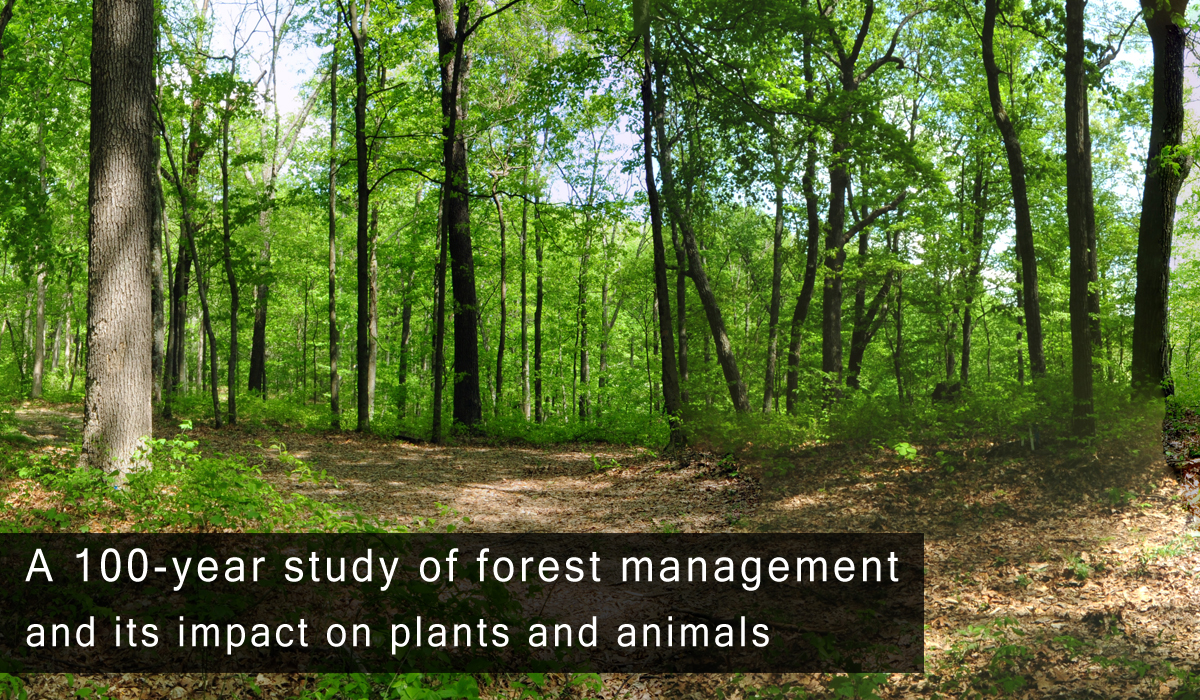 Project Overview
An overview of the problem and the HEE goals and objectives.
Research Activities
The various research projects taking place at the HEE.




People
The researchers and staff operating the HEE.
Partners
The partnering organizations that make the HEE possible.
We are hiring for 2023! We are looking for two technicians to help us with camera trapping to study forest management effects on squirrels! You can find more information and see how to apply by visiting our website https://heeforeststudy.org/jobs/
Got 4 minutes to spare? Listen to Dr. Lizz Beilke's summary of one of her new pubs from research on the HEE!
https://www.wbur.org/hereandnow/2022/11/07/bats-forest-ecosystems
When @IllinoisNRES postdoc Lizz Beilke's family balked at her choice to study bats, she replied, "But have you seen RED bats??" Calling them "devastatingly cute," she and @joyofbats detailed the habits of the flying floofs in a managed forest in Indiana.

https://aces.illinois.edu/news/devastatingly-cute-bats-look-bugs-forest-clearings-and-corridors
Load More...
The Hardwood Ecosystem Experiment is made possible by the following partners: